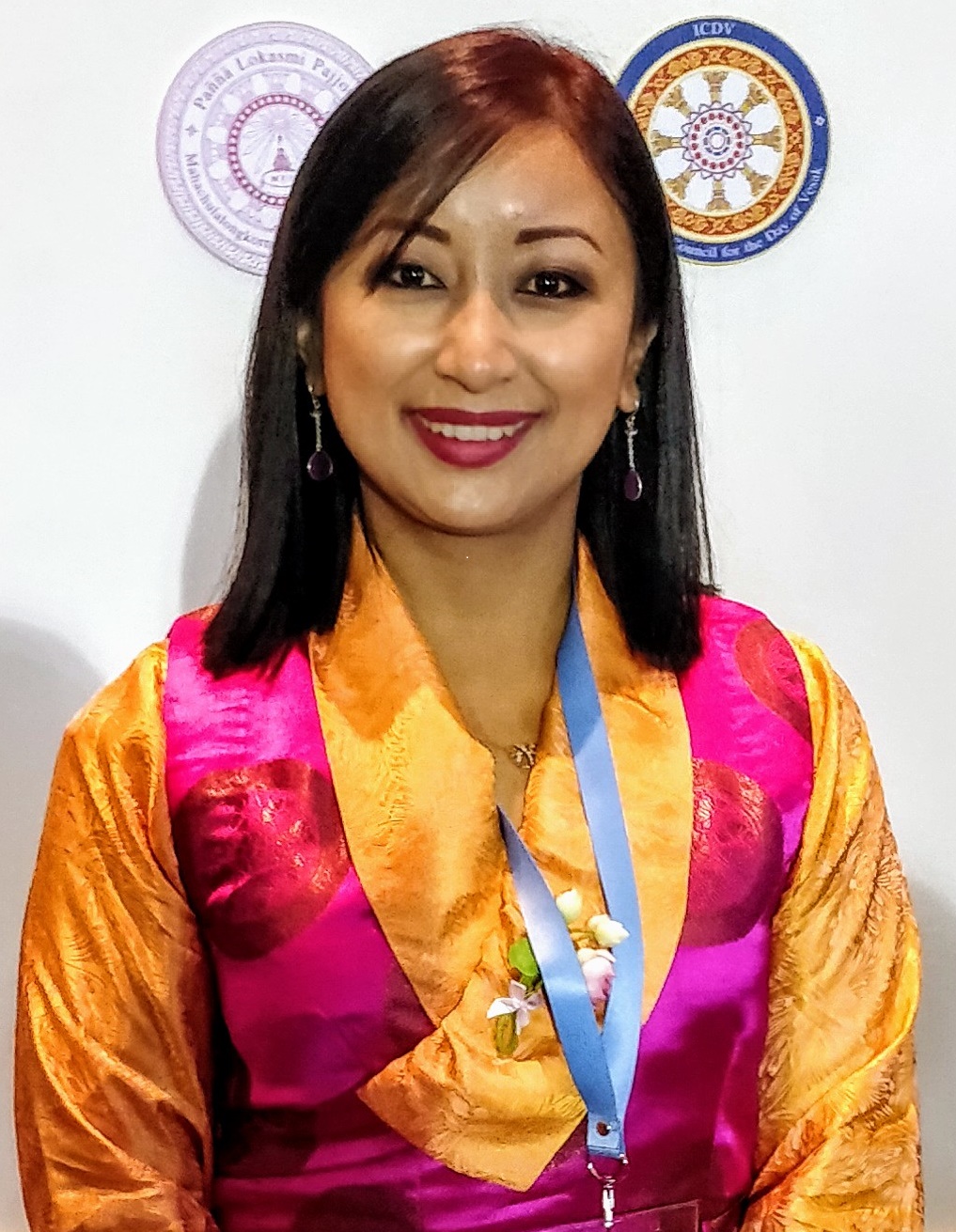 Dr. Sangmu Thendup
Designation: Assistant Professor
Date of joining: 29/03/2012
E-mail: This email address is being protected from spambots. You need JavaScript enabled to view it.
Academic record & distinction
M.A History (Delhi University)
MPhil History (Jawaharlal Nehru University)
PhD History (Jawaharlal Nehru University): "Environmental Perspectives in Early Buddhism: A Study of Early Texts'
Areas of specialization
Ancient Indian History with special interest in social history, caste, gender and environmental issues in early India with reference to early Buddhism and Buddhist texts.
Latest Publications
Thendup, Sangmu, 'Buddhism and Religious Environmentalism: A case study of Sikkim through Buddhist myths, legends and folk lore', Journal of International Association of Buddhist Universities, Vol.11 No 2, 2018, pp 345-360.
Thendup, Sangmu and Bivek Tamang, 'Buddhist Spiritual Tourism and Trade in Sikkim: Connecting and Realising the Opportunities Beyond North East' in Nawal K Paswan (ed.) India's Northeast and Beyond: Governance, Development and Security, Akansha Publishing House, Delhi, 2017, pp.221-239.
Thendup, Sangmu and Sushma Rai, 'Story of Darjeeling Tea: A Historical Background' in Niladri Bag, A Bag and L.M.S. Palni (eds) Tea Technological Initiatives, New India Publishing Agency, New Delhi, 2016, pp. 1-17.