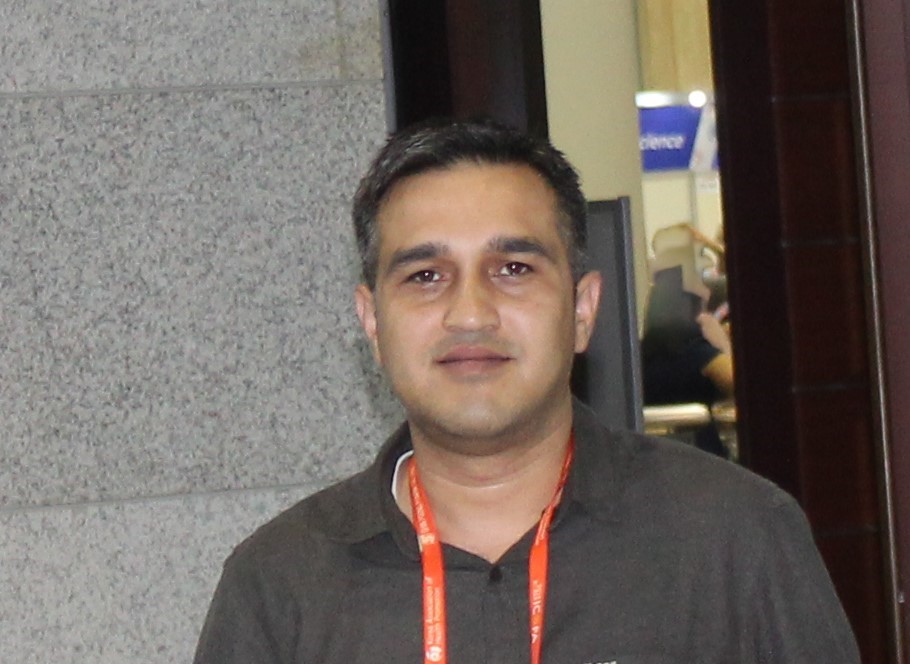 Dr. Sudeep Ghatani
Designation:Assistant Professor
Date of joining: 24/11/2015
Email: This email address is being protected from spambots. You need JavaScript enabled to view it.

Academic record & distinction
M.Sc., Ph.D. from North-Eastern Hill University, Shillong
Ph.D. Topic: "Status of amphistomiasis and molecular taxonomy of gastrothylacid parasites (Platyhelminthes: Trematoda: Gastrothylacidae) in mammalian livestock in Northeast India"
Areas of Specialization
Helminth Parasitology
Latest Publications
Dewan S, Acharya BK, Vetaas OR, Ghatani S. 2021. Do sub-groups of butterflies display different elevational distribution patterns in the Eastern Himalaya, India? Frontiers of Biogeography. 13: e49643
Prasad YK, Dahal S, Saikia B, Bordoloi B, Tandon V, Ghatani S. 2019. Artyfechinostomum sufrartyfex Trematode Infections in Children, Bihar, India. Emerging Infectious Diseases. 25:1571-1573.
Tandon V, Roy B, Shylla JA, Ghatani S. 2019. Amphistomes. In: Toledo R, Fried B (editors). Digenetic Trematodes, Advances in Experimental Medicine and Biology, 2nd ed. Switzerland: Springer International Publishing. pp. 255-277.
Ghatani S, Arya LK, Tandon V. 2018. Emerging trematode zoonoses in India. In: Yadav AK, Tandon V, Hoti SL (editors), Advances in Medico-Veterinary Parasitology: an Indian perspective. New Delhi: Panima Publishing Corporation. pp. 340-354.
Dewan S, Acharya BK, Ghatani S. 2018. A new record of the lesser-known butterfly Small Woodbrown Lethe nicetella de Nicéville, 1887 (Lepidoptera: Nymphalidae: Satyrinae) from Khangchendzonga National Park, Sikkim, India. Journal of Threatened Taxa 10: 11775-11779.
Arya LK, Rathinam SR, Lalitha P, Kim UR, Ghatani S, Tandon V. 2016. Trematode Fluke Procerovum varium as cause of ocular inflammation in children, South India. Emerging Infectious Diseases 22: 192-200.