Sikkim University GPS Based Bus tracking facility How to use step by step guide"
GPS based tracking facility has been provisioned in two University buses ( Bus no: SK 01 B0598 and SK 01 B0599)
Android Phones only.
Please go to through this document which will provide you step by step guidance in using the Mobile App to track the University buses in real-time.
Part A – Installation
During this step, you need to install an Android application in your phone, link for which has been provided in the University website
Step 1. Visit Sikkim University website https://cus.ac.in ->Facilities (In homepage) -> Transportation
Step 2. Download "Sikkim University real-time GPS based bus tracking application – Download here". Clicking on the link will open the Google Play store page to download and install the ZuTrac Live mobile application. Screenshot of App provided below for reference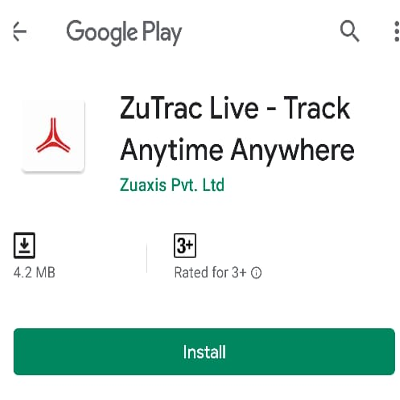 Step 3. Allow all permissions for the ZuTrac Live mobile application while installing.
Step 4. Open the ZuTrac Live mobile application after installing. The Registration steps are provided in Part B below.
Part B – Registration and Using the App
Step 1. Open the installed Zutrac Live mobile application. It will open the below shown screen.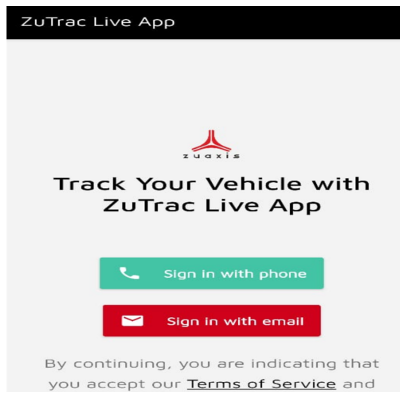 Step 2. Sign Up using your phone number or a valid email id. One Time Password (OTP) will be sent to complete the signup process in the mobile number or email id provided.
Step 3. Enter the Subscription key in the screen shown below:
Subscription key will be made available through the Department Head / IC.
(Any future changes in the subscription key will be informed via the Department HoD/IC concerned)
Step 4. Once the registration process is completed, you can now open the Zutrac Live mobile application. University bus locations can now be tracked on real-time from the menu "Map" as shown below: